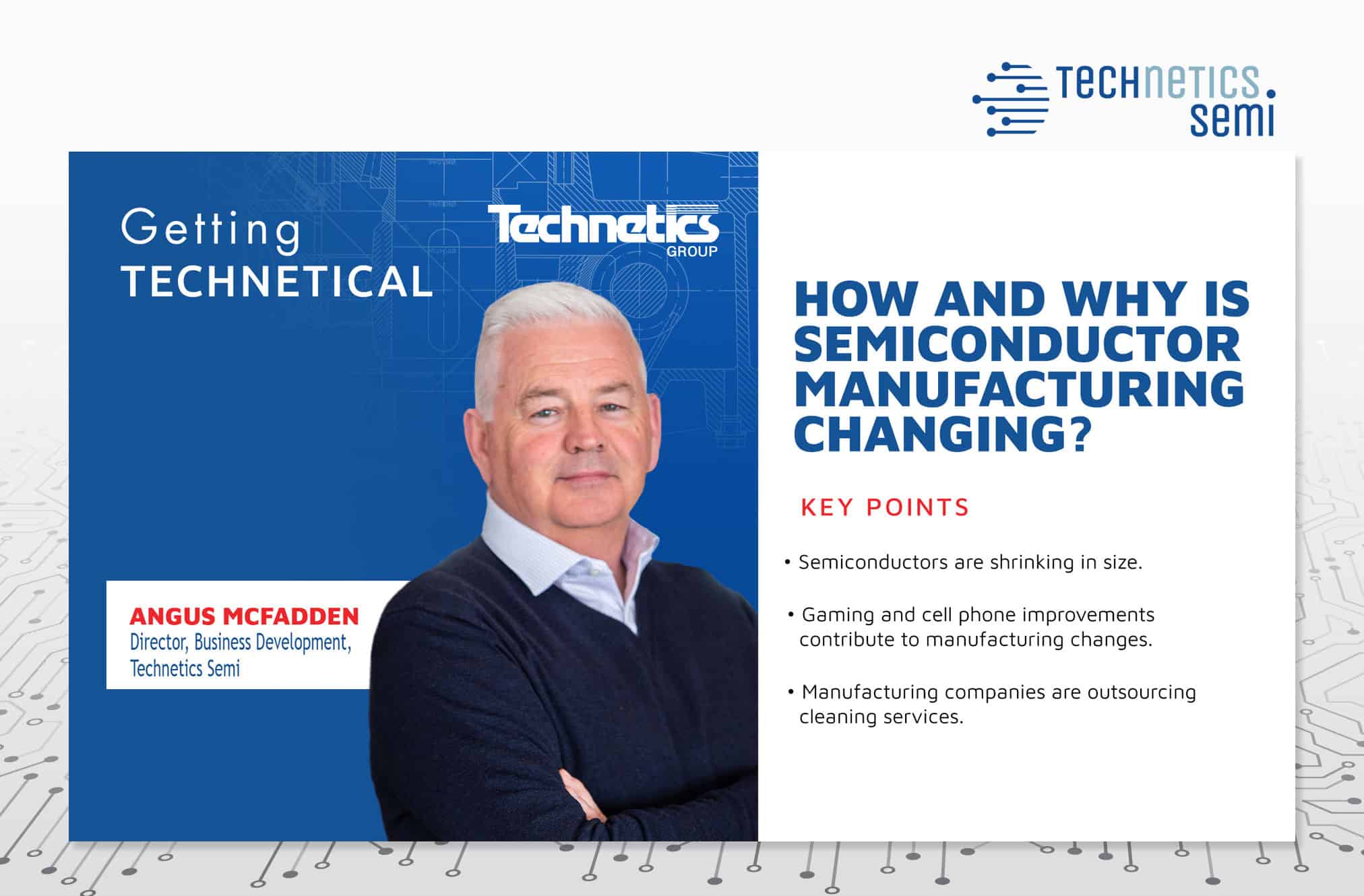 Technology advances continue to snowball, and it doesn't appear progress will slow anytime soon. Angus McFadden, Director, Business Development at Technetics Semi, joined Host Tyler Kern to explain how semiconductor manufacturing is evolving. McFadden heads discovery for emerging and new technologies at Technetics, working with other companies under a semiconductor initiative.
McFadden has seen shrinking line width and wafer stacking in semiconductor nodes. Technetics is working on three-nanometer widths with some customers, but eventually, they will reach a physical limit of around two nanometers. Packaging, where wafers are stacked to improve unit area functionality, is another way shrinking occurs.
With these advances, the gaming industry is emphasizing semiconductor importance with more use of AR and VR. "That demands a lot of computing power, a lot of bandwidth, a lot of memory," stated McFadden. Because cell phones are the portal to the world, these customers also demand improved semiconductor manufacturing. People want to see high-resolution screens and refresh rates with a longer battery life, which is another reason for smaller semiconductors.
The size reduction means materials and contamination sensitivity are changing, which ties into cleaning. We now consider smaller particles at the atomic level contaminants, and manufacturing companies are turning to service from larger companies specializing in cleaning. "A lot of people use us, and they feel comfortable with that because we're insular from the rest of the world. They don't do it in-house anymore on a large scale because they just can't afford it, it doesn't make sense, and getting the talent is difficult," McFadden explained.
McFadden believes the market will remain strong for the foreseeable future and grow for the next seven to ten years.