Spain's first private rocket successfully lifted off on October 7, 2023, marking a significant milestone for the country's space exploration efforts. The MIURA1 rocket, developed by Spanish company PLD Space, was launched from a military base in Andalusia.
The launch was deemed a success by PLD Space, as it achieved all of its technical objectives. The rocket reached an altitude of 46 kilometers (29 miles) above the Gulf of Cadiz before landing in the Atlantic Ocean. PLD Space plans to send a team to recover the rocket.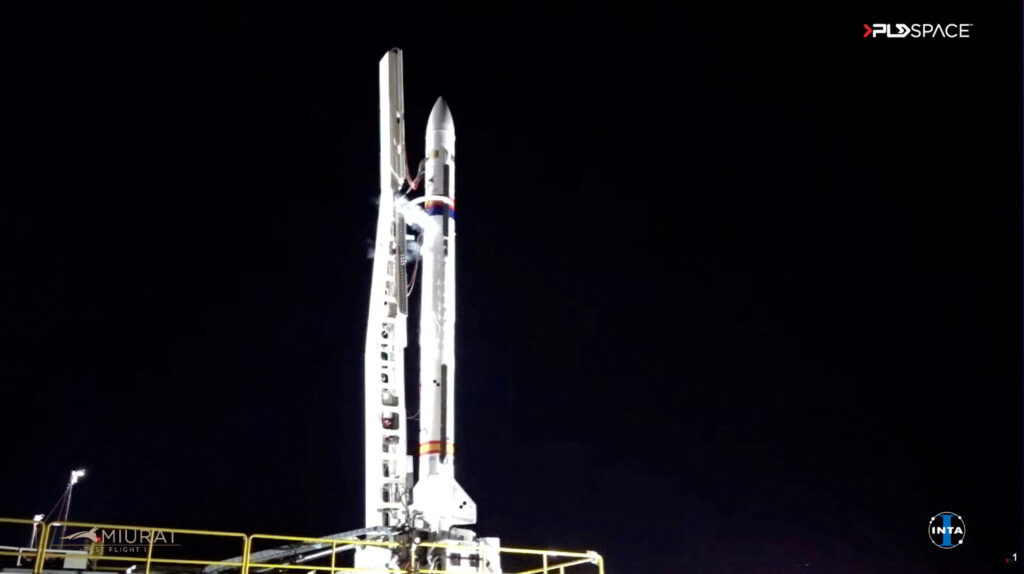 Spanish Prime Minister Pedro Sanchez praised the launch as a "milestone" and commended PLD Space for their achievement. He highlighted the significance of the Miura 1 rocket, which is the first to be built entirely with Spanish technology. Sanchez emphasized that this success positions Spain at the forefront of space transport research, development, and innovation.
The launch of the MIURA1 rocket had faced delays earlier in the year. It was initially postponed in May due to strong winds and then again in June because of issues with its umbilical cables. However, these setbacks did not deter PLD Space from successfully launching the rocket in October.
The MIURA1 rocket serves as a stepping stone for the development of the MIURA5, a larger two-stage mini-launch vehicle designed to deploy satellites weighing less than 500 kilograms (1,100 pounds) into orbit starting from 2025. PLD Space plans to utilize 70 percent of the components developed for MIURA1 in the construction of MIURA5.
Additionally, PLD Space has signed an agreement with the French National Centre for Space Studies to launch the MIURA5 from the Kourou Space Centre in French Guiana.
Founded in 2011 by two Spanish academics, PLD Space is among several European start-ups focused on developing mini-satellite launchers to cater to the growing demand for launching micro-satellites into orbit. These smaller rockets offer advantages such as the ability to carry a single satellite and faster launch capabilities.
Overall, the successful launch of Spain's first private rocket marks a significant achievement for the country's space industry and positions it as a key player in the field of space exploration and technology.