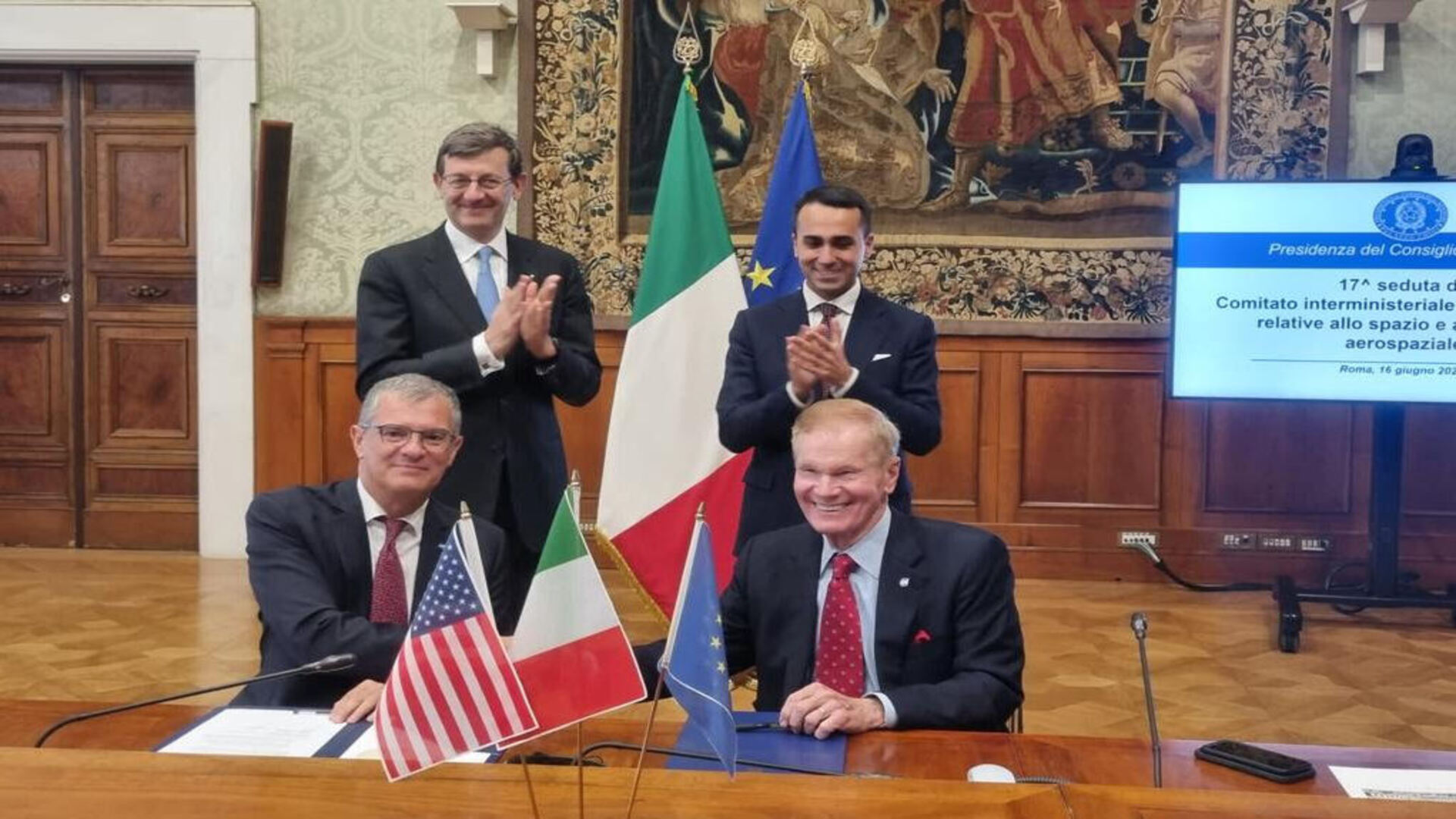 The Italian Space Agency and NASA signed today an agreement for a bilateral cooperation to conduct a preliminary design study of Lunar Surface multi-purpose Habitation Module(s) proposed by ASI for the Artemis program.
The agreement was signed by the President of the Italian Space Agency, Giorgio Saccoccia and the Administrator of NASA, Bill Nelson, at the margin of the 17th session of the Interministerial Committee for Space and Aerospace Policies (COMINT), chaired by the Italian Minister for Technological Innovation and Digital Transition in charge of the space and aerospace policies, Vittorio Colao and at the presence of the Italian Minister of Foreign Affairs and International Cooperation, Luigi Di Maio.
ASI will conduct the study with the support of the Italian industry in order to develop a project compliant with the objectives and the mission concepts and requirements provided by NASA. NASA will support the Agency by providing technical and programmatic information regarding the program.
The Artemis program will lay the foundation for a sustained long-term presence on the lunar surface and use the Moon to validate deep space systems and operations before embarking on the much farther voyage to Mars. As part of the Artemis program, NASA will land the first woman and next man to the Moon, using innovative technologies to explore more of the lunar surface than ever before. Artemis will utilize NASA's Space Launch System rocket that will carry the astronauts aboard the Orion human spacecraft.