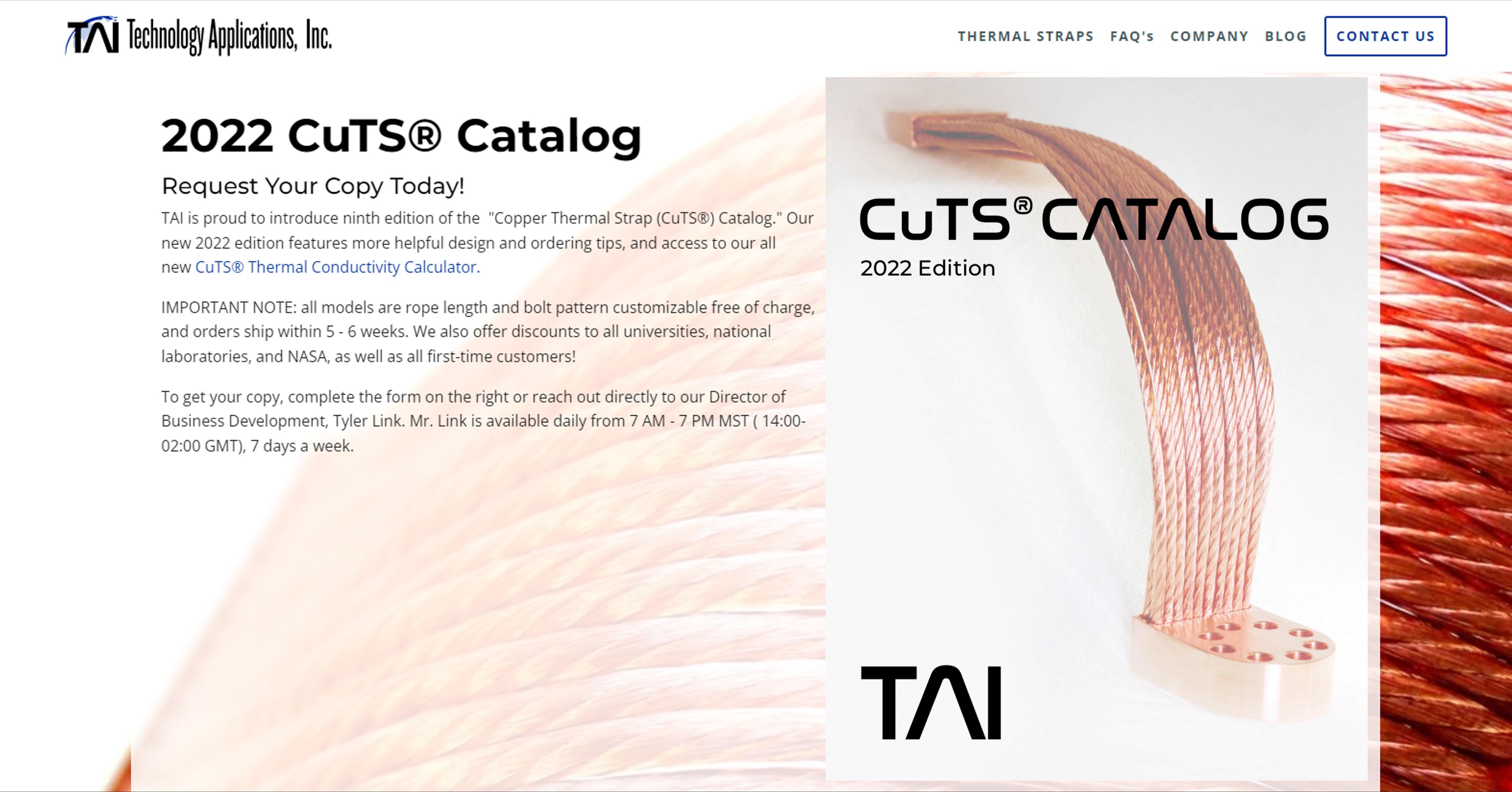 It's that time again, and TAI is proud to announce the release of our 2022 CuTS® Catalog! This year's edition features 116 standard models with conductance predictions at even more operating temperatures and rope lengths, as well as additional strap design and ordering tips.
I want to thank our Design Engineers, Thermal Engineer, Machinists, Technicians, and the Administrative staff at TAI that helped make this year's edition possible. We have come so far in the last 12 years, and could not do what we do now without our growing staff (TAI welcomed a second Design Engineer to our staff earlier this year, and will be adding another this summer).
Be sure to visit our thermal straps page and request your copy of the catalog, today!