Polish satellite manufacturer, SatRevolution, has today announced its partnership with German-based DcubeD, DcubeD (Deployables Cubed GmbH) will help you to think outside the box with their actuators and deployables specifically designed for New Space, NanoSat and SmallSat applications.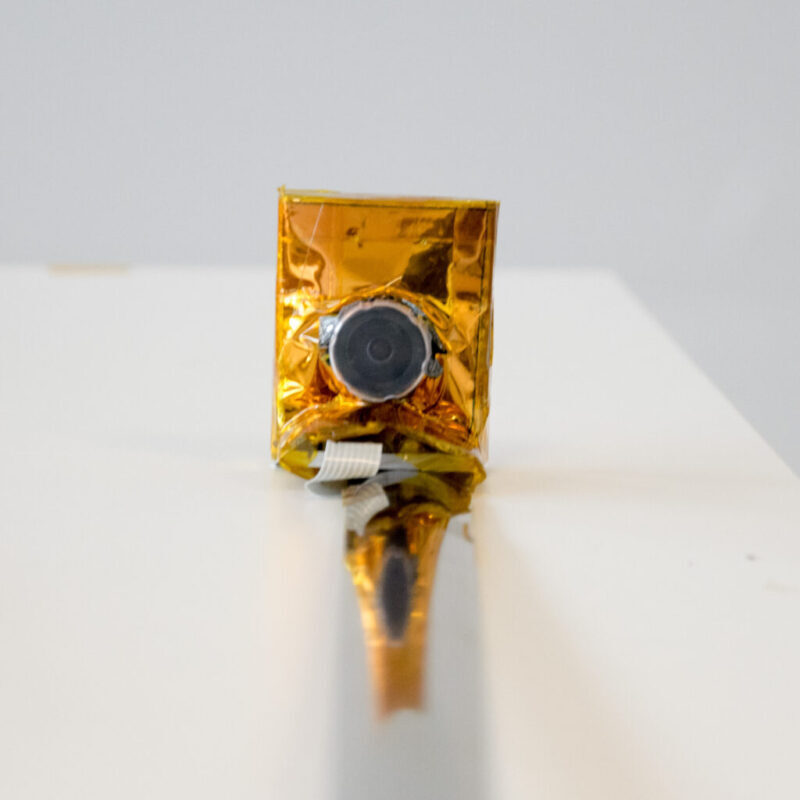 SatRevolution are flying DcubeD's payload onboard its SWIFT satellite that was launched on 13th January 2022 with SpaceX Transporter 3 mission from Cape Canaveral. The SWIFT satellite will be deployed from D-Orbits space transportation carrier ION SCV004 Elysian Eleonora on the "Dashing Through The Stars" mission in early February. 
DcubeD's payload consists of its first-ever deployable structure product, the "DCUBED SPACE SELFIE STICK", shortened to D3S3. DcubeD has developed a compact 80 cm self-unfurling boom (thin extendable arm) with a camera on its end. The entire system fits within a convenient 90x90x40mm3 volume (a third of a single CubeSat unit) and can be unfurled upon command using DcubeD's nD3PP nano pin-puller actuator to take a selfie-style picture once the satellite is in orbit. How can high-quality promotional images of your satellite be obtained directly from space? How can your satellite's health be monitored and its problems trouble-shot without relying solely on onboard sensors? And most crucially, how to prove to your client that the satellite has made it safely to space and is fulfilling its objectives as planned? Or do you simply want to have a nice picture of your satellite or launcher with the Earth, Moon or Mars in the background? DcubeD's D3S3 "Space Selfie Stick" is the solution to all these problems. Furthermore, DcubeD will fly also a DcubeD nD3RN nano release nut on this mission. 
After the release of the SWIFT satellite from ION and the orbit verification, the IOD mission commences with first with the IOD of the nD3RN nano release nut and secondly with the deployment of the Space Selfie Stick. First pictures from the satellite, the Earth and Space taken by the DcubeD Space Selfie Stick are expected to be taken in the coming months. 
DcubeD and SatRevolution have come together owing to clear synergies towards making space accessible for all and making EO data 'actionable' for users.
"Hosted Payload Mission service provided by SatRevolution is a great opportunity to establish interesting business relations across the world and bring new value to the market. We believe that the deployable mechanism solutions used by DcubeD will help us in future missions, especially when it comes to solar panel deployment technologies and the general use of actuator mechanisms. The use of moving mechanisms in space missions is a complicated task due to the prevailing environmental conditions in orbit. Therefore, it is important to find a specialized partner in this field who can provide reliable equipment",
says Grzegorz Zwoliński, CEO of SatRevolution.
"In the space industry, it is essential to demonstrate technologies in space, a successful in-orbit demonstration will catapult the TRL of our nano pin puller, nano release nut as well as our space selfie stick to 9, paving the way for their usage in many more missions and applications in space that are requiring TRL. We are very happy with the collaboration with SatRevolution in getting our products integrated in their satellite, and we cannot wait for launch day",
says Thomas Sinn, CEO of DcubeD.