CesiumAstro Inc., a leading manufacturer of active phased array communications payloads for space and airborne platforms, has selected

 

Keysight Technologies' design and validation solutions to help accelerate the design, manufacturing, and test of CesiumAstro's high-performance phased-array communications payloads.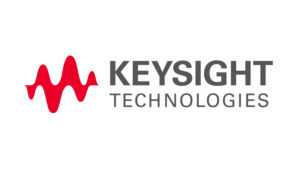 CesiumAstro's approach to phased array design dramatically reduces the cost to build, time to manufacture, and power to operate active phased array technologies making them ideal for a wide range of space and airborne platforms. However, test and calibration of large multi-element arrays can present both technical and resource challenges. Cesium's Nightingale 1 active phased array, launching on Cesium Mission 1 satellites in September, features 186 elements each with 64 phase states and 32 gain states behind each element requiring nearly 400,000 discrete measurements for a single run. Characterizing performance for transmitting and receiving across just a few different temperatures and operational scenarios increases the number of measurements exponentially. Utilizing the advanced triggering and memory features on the latest Keysight Technologies PNA-X network analyzer, CesiumAstro was able to reduce array characterization time from hours to minutes representing nearly 100x improvement in test times.
"We would typically start a test around lunchtime and collect our results late the next day," said Erik Luther, Director of Product at CesiumAstro. "Now we can collect a full set of measurements in just a few minutes."
Rapid testing is a critical aspect of phased array design that extends beyond convenience. Environmental variables such as temperature changes over the time the array is operated introduce temperature gradients that add to RF measurement uncertainty and make the results difficult to correlate. Taking fast measurements minimizes temperature variation and other environmental phenomena ensuring that the phase and gain states are the only variables impacting performance. Faster measurements also allow the engineering team to calibrate and test the array under a wider range of scenarios, which ultimately gives the customer a more refined product.
"The support of Keysight has been critical aspect of our success," said Shey Sabripour, CEO and Founder of CesiumAstro. "We utilize Keysight test equipment across sites to enable all of our teams to collaborate with a common set of state-of-the-art tools."
"Keysight establishes close working relationships with our customers to accelerate their innovations," said Dan Dunn, Vice President of Keysight's Aerospace Defense Government Solutions. "Our collaboration with CesiumAstro has enabled the company to develop new high speed antenna test approaches which will benefit the entire space industry."