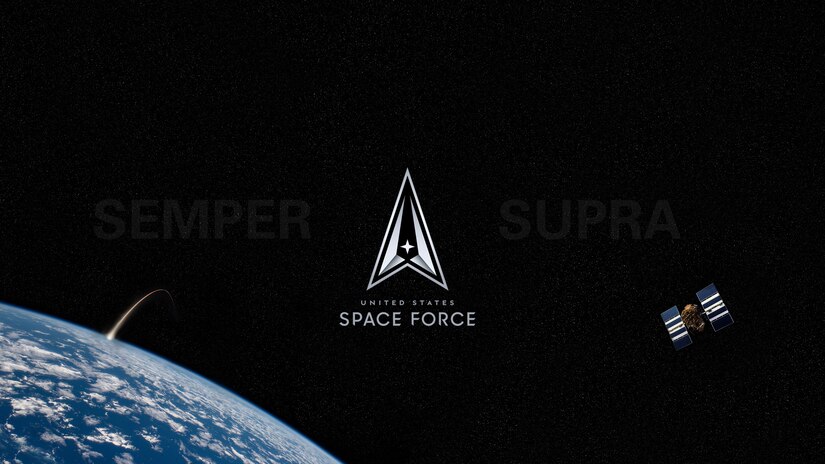 ARLINGTON, VA (AFNS) – —
The U.S. Space Force will begin implementing the Holistic Health Approach for uniformed Guardians May 2023, including a voluntary two-year Continuous Fitness Assessment study to assess and validate a new fitness concept using wearable devices for the service.
The HHA Concept memo will outline the three HHA lines of effort: the voluntary Continuous Fitness Assessment study, Performance Health Optimization, and Education.
"All three components of the Holistic Health Approach are critical to promoting Guardian health," said Katharine Kelley, the Deputy Chief of Space Operations for Human Capital. "This is intended to motivate service members to participate in year-round physical fitness to promote positive short- and long-term health outcomes, consistent optimal levels of physical fitness, and encourage an enduring high-quality of life."
Performance Health Optimization includes preventive and lifestyle medicine principles, as well as the DAF Body Composition Program standards, outlined in a memo released Jan 2023. This Holistic Health Approach line of effort will emphasize nutritional guidance, physical activity, sleep hygiene, stress managements, avoidance of risky substances and behaviors, and positive social connections.
The HHA Education component will focus on building skills to promote shared protective factors and increase positive behaviors, as well as capitalize on pre-existing professional military education and training during Guardians' career cycles for prevention skill-building.
The Continuous Fitness Assessment study, the final Holistic Health Approach element, will be conducted by the Air Force Research Laboratory's 711th Human Performance Wing to determine if wearable fitness devices are an effective means of measuring physical fitness and readiness, including cardiorespiratory/muscular fitness and musculoskeletal injury risk, as outlined in Department of Defense Instruction 1308.03, DoD Physical Fitness/Body Composition Program.
All uniformed Guardians are eligible to opt-in to the study, and participation is completely voluntary.
"The Air Force Research Laboratory is proud to work with the U.S. Space Force to ensure that Guardians receive a highly effective, safe, and secure fitness assessment capability," said Dr. James Christensen, AFRL 711 HPW product line lead.
The Space Force has addressed data security and privacy concerns regarding the use of wearable devices to monitor fitness by ensuring all metrics collected from Guardians will be only fitness related; participants are only required to wear their device during purposeful physical activity, and all other use is optional. Guardians will also be instructed how to disable GPS on the wearable device so no unintended GPS data is captured.
The Space Force is committed to protecting privacy and data, and the service is ensuring the appropriate protections are in place. Data imported from the wearable device manufacturer will be limited to fitness data required for the program and be stored in a system that has been evaluated for cybersecurity compliance and granted an Authority to Operate.
Only limited study personnel with a need-to-know will have access to the information.
All uniformed Guardians will receive their first invitation May 2023 to formally opt-in to the Continuous Fitness Assessment study. Those who choose to enroll will be exempt from a traditional physical fitness assessment for the duration of their enrollment. No action is required for Guardians who do not wish to opt-in to the study.
Guardians who do not volunteer, are ineligible, or are subsequently disenrolled from participation will take the Air Force Physical Fitness Assessment (PFA) after a three-month acclimatization period as outlined in the PFA guidance memo.
The Holistic Health Approach will be operationalized by Guardian Resilience Teams, which are being stood up at every Space Force Base, the National Capital Region, Joint Base San Antonio, and a virtual team for geographically separated units and remote Guardians.
When fully staffed and operationalized, GRTs will be comprised of multi-disciplinary subject matter experts on human performance and prevention, to include, at a minimum, a Holistic Health Integrator, Certified Strength and Conditioning Specialist, Licensed Mental Health Provider, and Physical Therapist. Uniformed Mental Health Services Specialists (4C0X1) and Religious Support Team (Chaplain and Religious Affairs Airman) Airmen will be added as future funding and end strength allow.
To learn more about the Holistic Health Approach, listen to a Perigee podcast conversation between Vice Chief of Space Operations Gen. David "DT" Thompson, Chief Master Sergeant of the Space Force Roger A. Towberman, Katherine Kelley, the Deputy Chief of Space Operations for Human Capital, and Dr. James Christensen, AFRL 711 HPW product line lead, here.