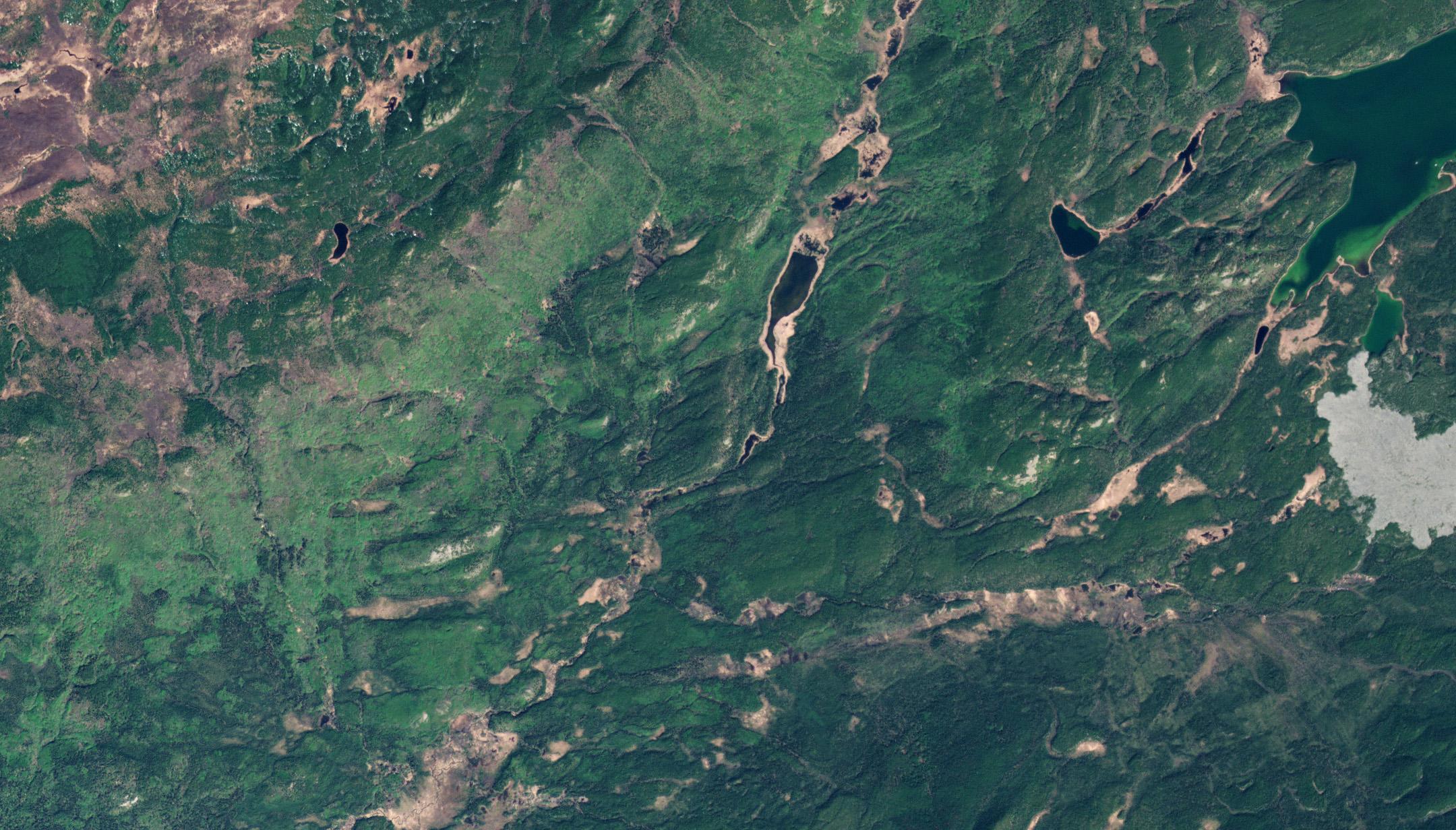 Planet's mission is to use space to help life on earth by making earth data visible, actionable, and accessible. While we directly create visibility and transparency as the leading provider of global near-daily satellite imagery, we rely on our partners to accelerate actionable insights and access to drive meaningful impact. In line with our mission, we are thrilled to partner with ERM, a global sustainability consultancy, to expand imagery use cases, applications, and reporting capabilities.
Contributing to more than 20,000 sustainability related projects per year, ERM brings deep subject matter expertise to clients across the entire strategy lifecycle and in nearly every industry, from renewables to financial services to mining. Within ERM's 50 year history of environmental work, they have seen a significant jump in the need for real-time data in just the last two years. By linking the power of Planet's satellite imagery with expert analysis from ERM, our data is brought to life for decision-makers and translated into information to address business' operational and sustainability goals.
"ERM has been a valued Planet customer for a few years and we are now excited to expand our relationship into a formal partnership. We expect them to become a strong growth partner," said Jen Doogan, Director, Partnerships (AMER) at Planet. "By joining our partner ecosystem Planet Orbit, ERM can provide customers across industries with imagery solutions, critical insights regarding environmental impact, and robust reporting capabilities."
To implement nature-based solutions, ERM works with Planet imagery to identify optimal project locations, determine viability, establish a baseline, and finally to monitor success criteria and change over time. High-cadence satellite imagery is useful for these projects because it provides a faster, more cost effective way to measure impacts on the ground and creates a digital ledger that can be used for on-going verification. This is especially critical as carbon offset markets grow and companies start to assess their impact on biodiversity.
"The nature and water space is emerging as the next big challenge our corporate clients are grappling with," said Matt Haddon, ERM's Global Lead for Nature and Water. "Designing strategies to measure biodiversity and water is extremely complex, particularly when you compare it to measuring greenhouse gases. With Planet data and other sources, we now have the tools to advance solutions more quickly. We can create insight about the world and our interaction with it at a scale and a pace that was unimaginable before."
Driven partially by new and emerging regulatory requirements like the European Union's Corporate Sustainability Reporting Directive (CSRD), the European Union deforestation regulations (such as the EU Deforestation-Free Regulation), and the upcoming Taskforce on Nature Related Financial Disclosures (TNFD), as well as a desire to be more resilient in the face of rapid climate change, companies need to understand the impact of their entire value chain on the natural world around them. They should be able to answer questions like "What is the state of the environment in which we operate?" and "How do we operate in sensitive parts of the world?" ERM leverages Planet imagery to provide these answers and inform a comprehensive strategy around environmental impact.
Mike Mangiante, ERM's Climate Risk Team Lead, commented "Planet and ERM play a vital role in accelerating sustainability through data and imagery driven insights. This partnership brings together one of the largest commercial satellite imagery providers in the world and the largest pure play sustainability firm. Together we have the ability to create scalable end-to-end solutions which address organizations' greatest sustainability related imperatives at scale."