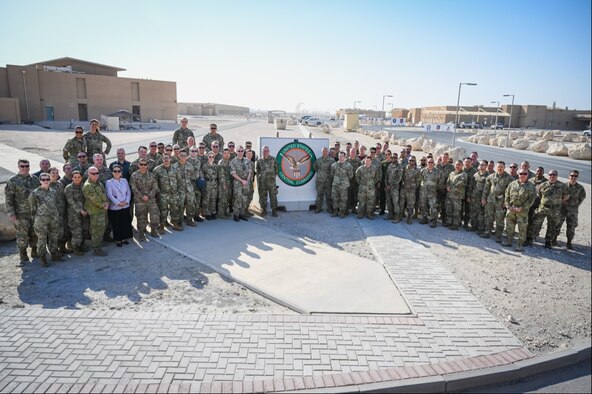 TAMPA, Fla. — Today, U.S. Central Command concluded the first CENTCOM Theater Space Forum at Al Udeid Air Base, Qatar. The forum, held Feb. 15-17, included over 100 space warfare professionals from Headquarter U.S. Space Force, U.S. Space Forces – Central, U.S. Space Command, Combined Space Operations Center, Space Systems Command, U.K. Space Command, Australia, Canada, U.S. European Command, U.S. Indo-Pacific Command, U.S. Southern Command, and other partner agencies.
The forum included presentations and discussions focused on current space capability, threat briefs, theater command and control processes and the coalition approach to theater space integration. "After three days of robust debate among space professionals, we have developed a way forward on how to normalize space integration into joint operations that can be leveraged across all regional combatant commands," said Col. Christopher S. Putman, Commander of SPACECENT.
The forum leveraged the collective expertise of the participants to develop innovative processes and procedures for the command and control of Space forces assigned or attached to combatant commands. These developments will be used to inform and mature processes for other space service components across the world. Putman added, "We will work to codify the framework discussed to maximize utilization of space effects in support of the warfighter. The work done this week will help secure our operational advantage for years to come."
The activation of U.S. Space Force service components is an extraordinary opportunity for the normalization of space integration into joint force and combatant commands. SPACECENT was activated on Dec. 2, 2022; the only Space Force service component assigned to a combatant command that is conducting active combat operations.