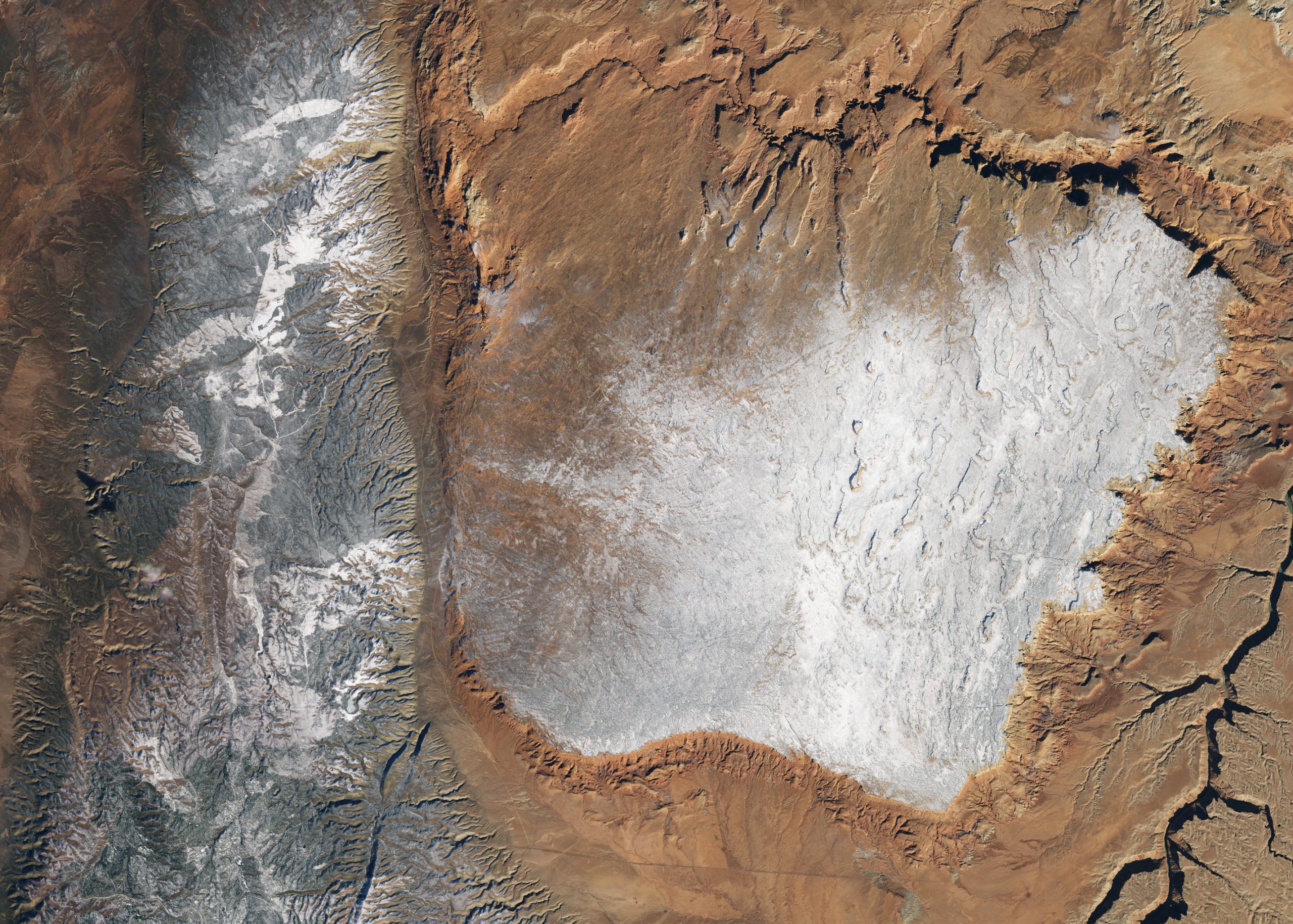 We are proud to share that the University of Arizona (UArizona) is the newest university to obtain a campus-wide license through our Education and Research Program!
Throughout its history, the University of Arizona has conducted exceptional research in relation to space and exploration. It is one of the most awarded universities in the world by NASA, spearheading numerous scientific projects and missions connected to planetary and lunar research. Now, with their collaboration with Planet, UArizona students and researchers can further advance their knowledge of our own planet Earth.
"The use of high-resolution images that reveal the pace and scale of the human imprint on our planet is especially critical for addressing research questions related to local, regional and global environmental changes and their consequences," said Sharon Collinge, director of the university's Arizona Institute for Resilience. "Across campus, many researchers use such imagery to quantify and understand how shifts in human activities can propel humanity forward toward more resilient and sustainable futures."
The campus-wide license will be situated in the University of Arizona Institute for Computation and Data-enabled Insight (ICDI), an transdisciplinary institute focused on exploring the impact of mass collections of data on science, innovation, and research. Through ICDI, students and academics affiliated with the university can access Planet data for research purposes and scientific publications. Through our Explorer platform, users will have access to PlanetScope data, SkySat archives, the tasking dashboard, and a robust series of educational resources and data analysis tools.
"With this new license, our university research teams will be able to capture in high-resolution detail hot spots and hot moments, such as natural disaster impacts, and evaluate social and earth system processes as they evolve in new and exciting ways," said Tyson Swetnam, assistant research professor of Geoinformatics.
Data tools and assets like Planet data are critical to building the information infrastructure that University of Arizona faculty, staff and students need as leaders in the Fourth Industrial Revolution, said Arthur "Barney" Maccabe, ICDI executive director.
"This relationship builds on the university's tradition of providing access to high quality information infrastructure, including HPC systems, storage, and the colocation facility," Maccabe said.
Prior to this campus-wide expansion, researchers at the University of Arizona had already leveraged Planet's data for a number of scientific publications. Scientists used Planetscope and deep learning to enhance global flood mapping; and researchers analyzed Landsat and PlanetScope data to assess landscape dynamics surrounding Mexican watersheds.
"The University of Arizona is an exceptional institution that has made historic strides in exploration and scientific fields, and we are very excited to see what their researchers will discover with our data. This campus-wide access will enable faculty and students to collaborate across departments to generate novel interdisciplinary findings," said Joe Mascaro, Director, Science Strategy & Programs.
Recently, our entire Education and Research Program transformed to offer colleges and universities greater data capabilities, including access to our SkySat archives. Through this enhancement, we also made the program more globally accessible than ever before. As of last month, researchers from more than 1,000 universities around the world are accessing our data through E&R program licenses, and our data has now contributed to >2,500 academic publications. This transformation is one of several large programmatic announcements from Planet, including the launch of our Nonprofit Program and our Food Security and Agricultural Monitoring Solution.