Join us for our webinar in partnership with STMicroelectronics to learn more about an off-the-shelf evaluation board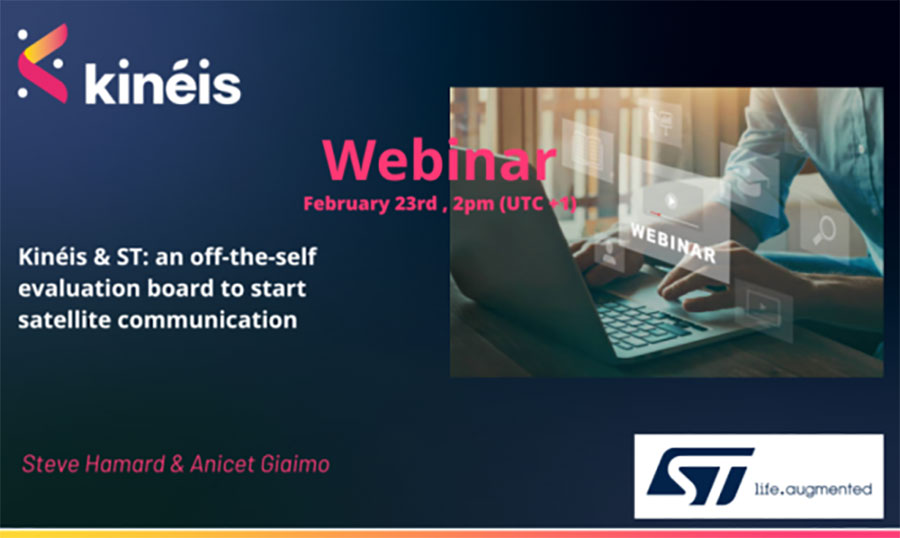 Technology is advancing faster than ever and satellite communication is no exception. Now, Kinéis & ST have come together to provide you with an easy-to-use evaluation board to start your journey into satellite communication in just 45 minutes! Join us for a webinar hosted by Kinéis, an ST Authorized Partner, to learn all about the Nucleo-WL55JC2 evaluation board and discover how you can quickly transmit messages to Kinéis satellites through their SmartSat program.
Anicet Giaimo and Steve Hamard of ST and Kinéis will be hosting an introduction session – don't miss it!