OHB Sweden, a Swedish provider of small satellites, altitude & orbit control (AOCS) and propulsion subsystems and satellite mission management solutions, has signed a hardware agreement with Exolaunch for the launch of its MATS microsatellite, which is set for no earlier than November 4th, 2022.
MATS is a microsatellite built from OHB Sweden's InnoSat concept, a versatile and low-cost microsatellite bus designed to host a wide range of space missions in low earth orbit. MATS's two-year mission is to observe and gather detailed data on atmospheric waves within the Earth's mesosphere (the near-space layer above the stratosphere), which will be analyzed and modeled to accurately predict ongoing mesospheric changes. The satellite has a mass of 54 kg and a size of 60×70×85 cm.
MATS's optical payload was developed by AAC Omnisys, while its mission data is to be compiled and analyzed by researchers at Stockholm University, Chalmers University of Technology in Gothenburg and KTH Royal Institute of Technology in Stockholm. The mission is funded by the Swedish state through the Swedish National Space Agency and is planned and overseen by OHB Sweden.
The launch provider for the MATS mission is US-based Rocket Lab. The satellite is set to launch via a reusable Electron rocket from Rocket Lab Launch Complex 1 in New Zealand, with a launch window targeting no earlier than November 4th UTC (17:15-18:30).
"OHB Sweden is happy to rely on the safe deployment of MATS in orbit through Exolaunch's shock-free CarboNIX separation system. We at Exolaunch are proud to be working with OHB Sweden on this important scientific mission," says Connor Pollock, Mission Director at Exolaunch. "Accurate atmospheric data and prediction models have become increasingly vital for a wide range of applications and strategies. It's therefore essential to ensure observation satellites reach orbit with their sensitive optical payloads intact and functional, a solution for which we are happy to provide."
says Nils Pokrupa, MATS project manager at OHB Sweden.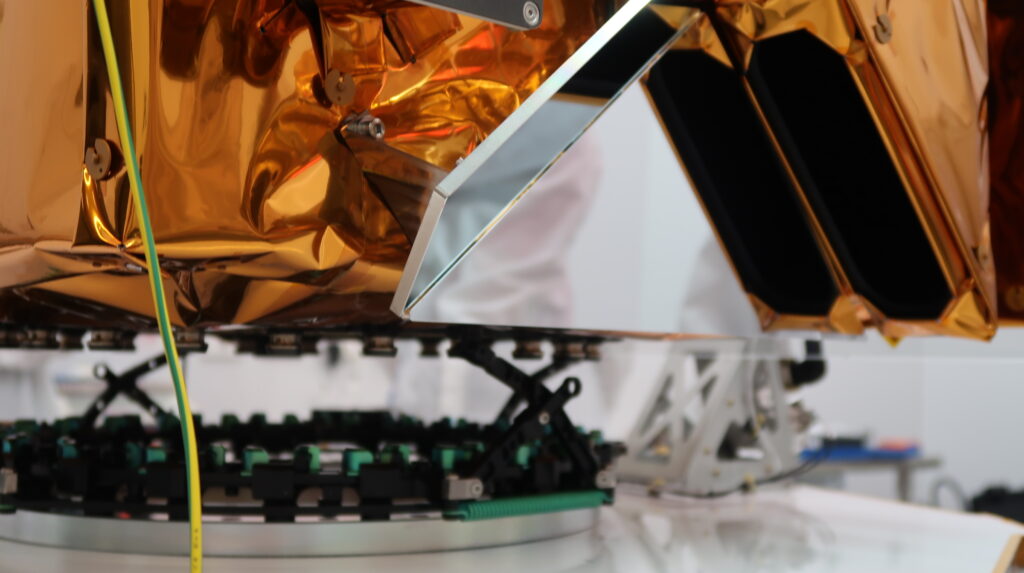 The MATS satellite will be integrated to the launch vehicle and deployed into sun-synchronous orbit by CarboNIX, Exolaunch's scalable shock-free microsat separation ring. CarboNIX deploys satellites seamlessly and evenly via its patented synchronous spring pusher system, minimizing risk of damage to sensitive electronic and optical components. CarboNIX also ensures an average tumbling rate of under 1° per second post-release on all three axes, making it the lowest-shock and lowest-tumbling separation system yet deployed in space. CarboNIX has so far flown on nine space missions and deployed nearly 40 microsatellites with a flawless success rate.
"Exolaunch is honored to stand by European NewSpace companies such as OHB Sweden as they continue to advance their endeavors in space. A key part of our company's mission is to help foster and expand the European space ecosystem, and we hope to continue to assist OHB Sweden and future InnoSat launches going forward."
says Jeanne Allarie, VP Launch at Exolaunch.