East Aurora, NY – Moog Inc. highlight its spacecraft technologies at the 40th annual SATELLITE conference in National Harbor at the Gaylord National Convention Center.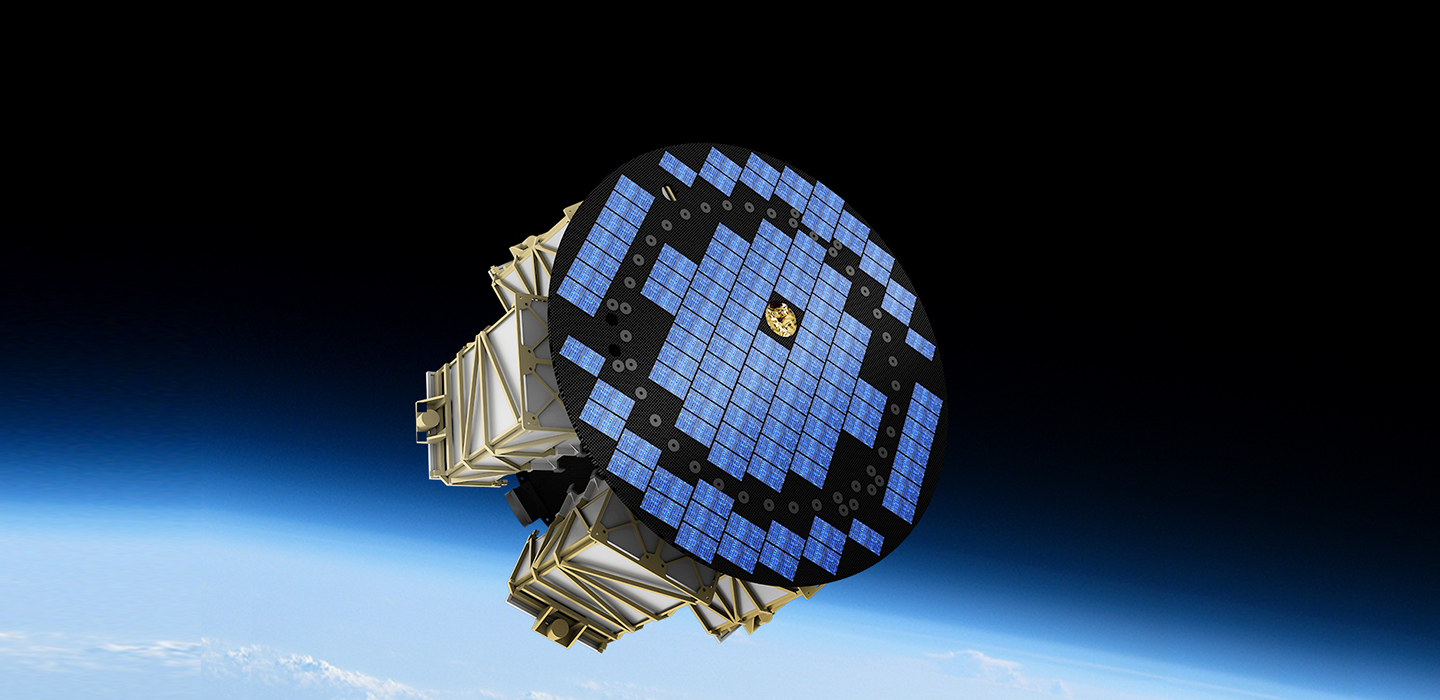 Moog is revolutionizing the way to space and meeting the needs of the evolving spacecraft industry. Our full systems, subsystems and components support missions from LEO to GEO and beyond. Moog technology has traveled to every planet in our solar system and into interstellar space. Our Small Launch Orbital Maneuvering Vehicle (SL-OMV) is a propulsive tug for secondary payload deployment focused on Venture Class Launch Vehicles. It is payload configurable for CubeSats through ESPA-Class spacecraft. It can be used to disperse CubeSat constellations or deliver ESPA-Class spacecraft to their ideal orbit. The SL-OMV has its own avionics, power, green propulsion, and communications systems that are configurable for short duration missions.
Learn more about all our satellite solutions, including avionics, mechanisms, propulsion systems, shock and vibration suppression technology, and more at Satellite 2021. NASA recently selected our radiation-hardened Integrated Avionics Unit and Spacecraft Energization and Power Interfacing Assembly to be the main computer and power source for the VIPER rover, which will land on the Moon's South Pole to scout possible landing sites for NASA's Artemis Program.
About Satellite 2021
The SATELLITE Conference and Exhibition launched in 1981 with the goal to connect and unite the satellite industry as we headed towards new frontiers. In 2021, SATELLITE celebrates 40 years of serving the satellite and space communities and broadening the scope of content to encompass professionals in commercial markets benefiting from satellite technology and applications, such as broadcasting, media & entertainment, government/military, aviation, maritime, automotive, financial, healthcare, telecommunications and more. Moog will join more than 300 vendors exhibiting at SATELLITE 2021.
About Moog Inc.
Moog Inc. is a worldwide designer, manufacturer, and integrator of precision control components and systems. Moog's high-performance systems control military and commercial aircraft, satellites, and space vehicles, launch vehicles, missiles, automated industrial machinery, and marine and medical equipment. Additional information about the company can be found at www.moog.com. Additional information about our Space sector can be found at www.moog.com/space.
Courtesy of Moog