Last Thursday, NASA invited media to the launch of Boeing's Starliner spacecraft from Cape Canaveral Air Force Station in Florida. The news release included a launch date for the mission: December 17.
The uncrewed test flight will validate the in-flight capabilities of the Starliner vehicle and the Atlas V rocket that will launch it into orbit. This mission is a precursor to human flights on Starliner, which NASA has paid Boeing to develop for astronaut transport to the International Space Station.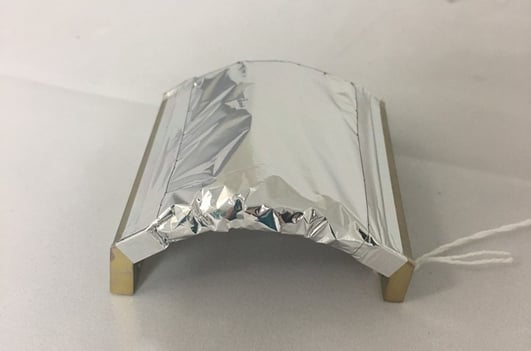 One of the several dozen FM GFTS units with mylar sleeve
TAI provided nearly 100 prototype and spaceflight model graphite fiber thermal straps to Boeing to cool the battery packs inside the Starliner capsule, and we are looking forward to working with the Boeing team again soon!
Be sure to tune in to NASA TV on the 17th to watch this important moment in spaceflight history!